Razer RZ02-01910300-R3M1 Goliathus Mouse Pad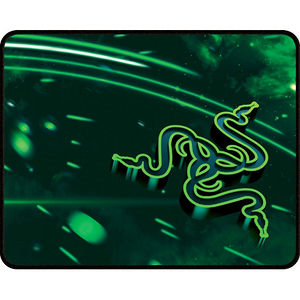 Product Highlights:
Product Type: Mouse Pad
Depth: 14
Condition: New
Category: Keyboards and Input Devices
Need Help? Let's talk about it.
Slick, taut weave for SPEED gameplay
The weave on the Razer Goliathus Speed Edition is pulled taut to create a slick and seamless surface so your gaming mouse glides quickly with zero hindrance. The weave also provides a comfortable feel under your wrist and hand, minimizing fatigue over extended periods of play.
Optimized for all sensitivity settings and sensors
Low sense, high sense, laser or optical sensor - whatever your sensitivity setting or preferred gaming mouse, the Razer Goliathus offers total tracking responsiveness for consistently reliable in-game control.