PNY NVLINK2-2W2S-NVKIT QDRO NVLINK 2WAY 2SLOT NVKIT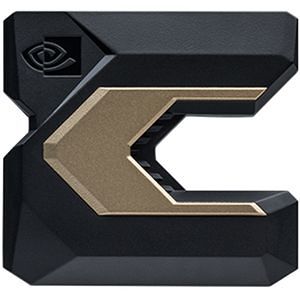 Product Highlights:
Product Type: SLI Bridge
Condition: New
Category: Computers and Portables
Subcategory: System Accessories
Need Help? Let's talk about it.
NVLINK2-2W2S-NVKIT provides two NVLink connectors for the GV100, effectively fusing two physical boards into one logical entity with 10240 CUDA cores, 1280 Tensor cores, and 64 GB of HBM2 GPU memory, with a bidirectional bandwidth of 200 GB/s. Order PNY PN NVLINK2-2W2S-NVKIT when ultimate performance and capabilities are required with two GV100 boards.