Acer MR.JQC11.00C 1280 X 800 RESOLUTION - 1000:1 CONTRAST RATIO - 100 LUMENS BRIGHTNESS - USB 3.0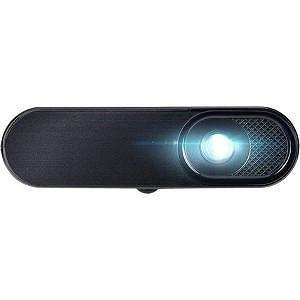 Highlights
Maximum Diagonal Image Size: 100
Native Resolution: 854 x 480
Standard Mode Brightness: Up to 200 lm
Contrast Ratio: 2,000:1
Need Help? Let's talk about it.
$220.00
Acer MR.JQC11.00C 1280 X 800 RESOLUTION - 1000:1 CONTRAST RATIO - 100 LUMENS BRIGHTNESS - USB 3.0
Highlights
Maximum Diagonal Image Size: 100
Native Resolution: 854 x 480
Standard Mode Brightness: Up to 200 lm
Contrast Ratio: 2,000:1
The ultra-lightweight Acer C Series LED pico projector fits easily in your pocket. Carry it along with an external device and you can present anywhere, even without a PC. Sufficient battery life beams your videos, photos and on-the-spot business presentations in various formats. What's more, a 15 portable screen (optional) that's foldable and easy to carry allows flexible mobile projection with quality imagery.