NVIDIA 900-2G500-0000-000 Tesla V100 16 GB HBM2 PCI-E Passive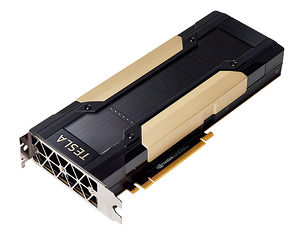 Product Highlights:
Cores: 640 Tensor | 5120 CUDA
16 GB Memory | 900 GB/s Bandwidth
7 TFLOPS Double-Precision | 14 TFLOPS Single-Precision
Cooler Type: Passive Cooler
Need Help? Let's talk about it.
The Most Advanced Data Center GPU Ever Built.

NVIDIA® Tesla® V100 is the world's most advanced data center GPU ever built to accelerate AI, HPC, and graphics. Powered by NVIDIA Volta™, the latest GPU architecture, Tesla V100 offers the performance of up to 100 CPUs in a single GPU-enabling data scientists, researchers, and engineers to tackle challenges that were once thought impossible.