HGST 0F22146 Megascale DC 4000.B 512E HMS5C4040BLE640 4 TB SATA 3.5" 7200RPM 64 MB Cache Hard Drive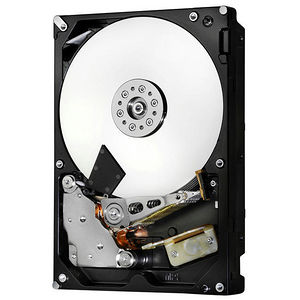 Product Highlights:
Storage Capacity: 4 TB
Drive Interface: SATA
Drive Type: Internal
Product Type: Hard Drive
Need Help? Let's talk about it.
The MegaScale DC 4000.B is designed to meet the needs of the scale-out data center where low-power, high-capacity, cost-effective storage is essential. MegaScale DC addresses low application workloads that operate within 180TB per year. Typical low-workload applications include multi-drive replicated environments, disk-to-disk backup and restore snapshots, online archives, big data stores and long-term data retention that benefit from low cost or energy usage.