HGST 0F12456 Ultrastar 7K3000 HUA723030ALA640 3 TB Hard Drive - SATA/600 - 3.5" Drive - Internal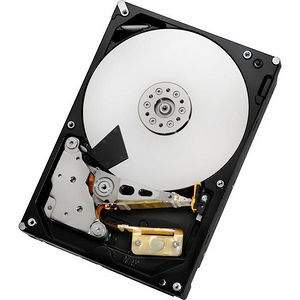 Product Highlights:
Storage Capacity: 3 TB
Drive Interface: SATA
Spindle Speed (rpm): 7200
Drive Type: Internal
Need Help? Let's talk about it.
The HGST Ultrastar™ 7K3000 is the world's first and only 7200 RPM hard drive rated at 2.0 million hours MTBF and backed by a five-year limited warranty. The Ultrastar 7K3000 represents the fifth-generation HGST 5-platter mechanical design, first introduced in 2004, and has been field proven by top server and storage OEMs as well as leading Internet giants. When the highest quality and reliability are a top requirement, customer field data proves that the Ultrastar 7K3000 delivers by reducing downtime, eliminating service calls and keeping TCO to a minimum. Engineered for the highest reliability, the Ultrastar 7K3000 is not only put through grueling design tests during development but must also pass stringent ongoing reliability testing during manufacturing. Across the entire Ultrastar family, world-class quality control, combined with scientific root-cause analysis and multi-faceted corrective actions, ensure that HGST remains the recognized leader in quality and reliability for enterprise-class hard drives.