HGST 0B31239 Ultrastar C10K1800 4KN SE HUC101890CS4204 900 GB SAS 3.5" 10000 RPM 128 MB Hard Drive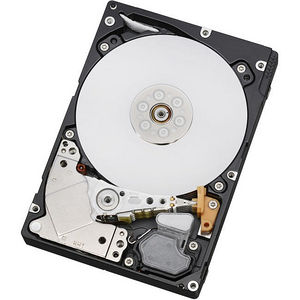 Highlights
Storage Capacity: 900 GB
Drive Interface: SAS
Spindle Speed (rpm): 10000
Drive Type: Internal
Need Help? Let's talk about it.
$217.35
HGST 0B31239 Ultrastar C10K1800 4KN SE HUC101890CS4204 900 GB SAS 3.5" 10000 RPM 128 MB Hard Drive
Highlights
Storage Capacity: 900 GB
Drive Interface: SAS
Spindle Speed (rpm): 10000
Drive Type: Internal
HGST (formerly Hitachi Global Storage Technologies) is a new type of storage company designed for a new world in which ever-increasing amounts of content are being generated from cloud services, Internet content providers, social networks and mobile devices. HGST has an unmatched reputation for reliability and offers a broad portfolio of innovative, high quality hard disk and solid state drives that store, manage and protect the world's data. Our drives are relied on by enterprises, Internet companies, consumers and creative professionals to store and manage their data efficiently and securely.