Make Live Streaming to the Internet Easier with Web Presenter HD from Blackmagic Design
Blackmagic Design recently released the new Web Presenter HD which is a great option to replace a live streaming system. Functioning as an encoder, the Web Presenter does most of the heavy lifting and can now input any SDI signal! You can live stream to the world at professional broadcast quality. That means you get a self contained solution for live streaming that works without dropped frames. You only need to connect it to the Internet!
Web Presenter HD offers several improved features over the previous model. The most notable is the USB Type-C port that allows connection to any USB video source such as webcam or computer, allowing you to stream on popular platforms like Skype, YouTube Live, and Facebook Live.
Another game-changing feature is you can now tether via USB to your smartphone using a 5G or 4G connection, which allows versatility and streaming on the go.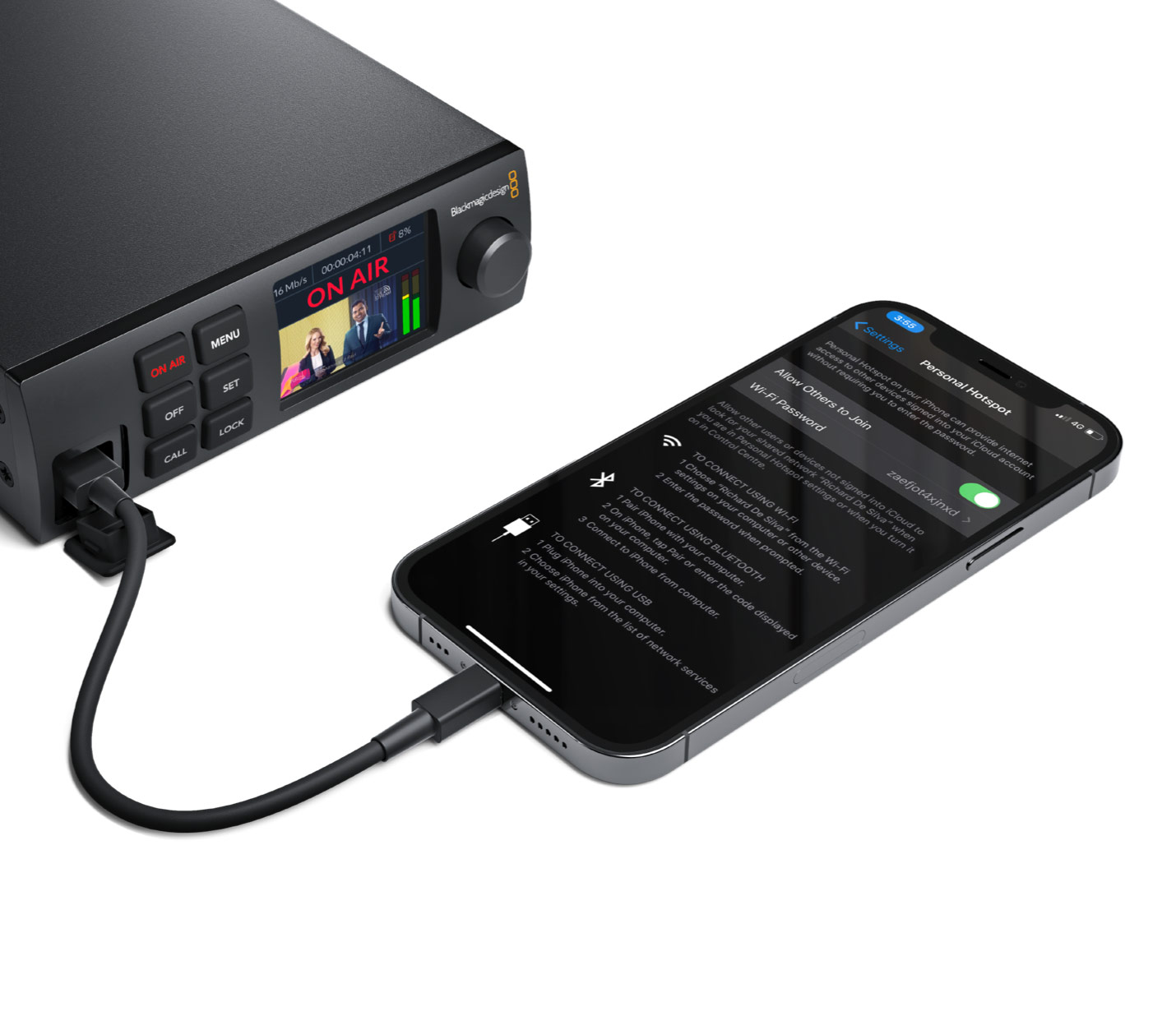 Web Presenter HD also includes redundancy protection to make sure you stay online. The dual Internet connections allow you to connect online using the built in Ethernet or a tethered phone for 5G or 4G mobile data. Plus the Internet automatically switches in case of an outage! You can also choose to use 2 separate units to stream to both the primary and secondary YouTube servers. With the included AC and DC inputs, you can use a broadcast battery pack for redundant power. There are even front panel buttons and menus, plus the Blackmagic Web Presenter Utility software for control.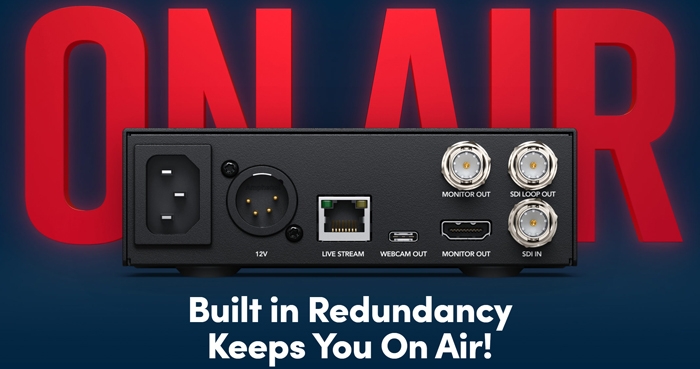 The new Web Presenter HD is the most complete and convenient singular option for quality streaming. Blackmagic Design created a great product that is a very streamlined plug-and-play option, and can meet the needs of both beginner and advanced video streamers.

The Web Presenter HD comes with the latest version DaVinci Resolve and is available now at SabrePC in limited quantities.
Order Now:
Blackmagic Design Web Presenter HD
Main Features
Live Stream SDI Video Source to Internet
Input 12G/6G/3G-SDI Video up to UHD 4K
SDI/HDMI Monitor Output up to 1080p60
Supports H.264/RTMP Streaming Protocol
Use USB Type-C as Webcam or 5G/4G Tether
SDI Loop Output, 10/100/1000 Ethernet
Redundant AC and DC Power Inputs
Mac, Win, Linux & Chromebook Compatible
Links with ATEM Streaming Bridge
Please feel free to contact us with any questions.