An Overview of the PyTorch Ecosystem
PyTorch has been rapidly catching up to TensorFlow as a go-to framework for AI research. PyTorch is a machine learning library that Facebook AI Research Lab (FAIR) developed. It was first introduced in 2016 and is distributed on the BSD license as free, open-source software. Since TensorFlow was released by Google a couple years prior, PyTorch was always a little behind in adoption by researchers and engineers, but this has been changing as more researchers are finding PyTorch much easier to work with.
That being said, this is not an article that will debate the merits of one framework over the other, but rather will focus on PyTorch and the community that has grown up quickly around it.
As the PyTorch community continues to grow, and the use of the PyTorch framework finds its way into every industry, PyTorch users have developed a rich ecosystem of tools, libraries, and more to support, accelerate, and explore AI development.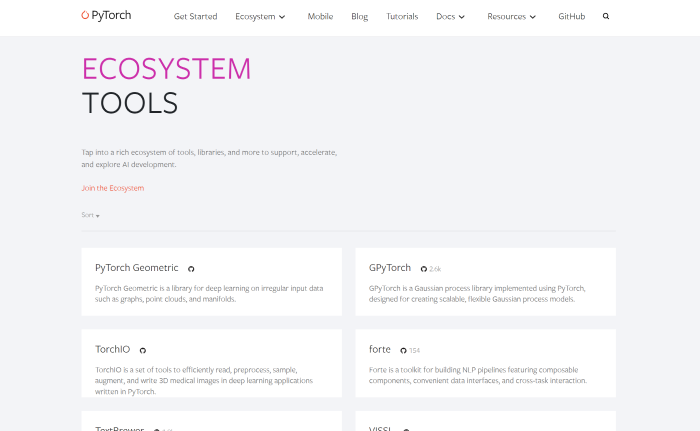 There are many out there, but in this article we will quickly go over a selection of 50 we find really interesting, along with links to their GitHub repos or websites.

These are all extremely useful tools to help you focus on your research, rather than engineering a solution to try and get the results you want. The PyTorch website is an essential resource for any researcher, and you can click here for a full list of the PyTorch ecosystem that includes additional tools we didn't cover here.
Have any questions? Feel free to contact us about using PyTorch with our Deep Learning, Machine Learning and AI systems.