Blog Updated for 2023
Which is Better to Use: SDI or NDI?
To connect with uncompressed video distances, we use either an SDI (Serial Digital Interface) or an NDI (Network Digital Interface) for the best video streaming connection. For streaming a gaming session, a live event, or a webinar, the quality of your stream depends heavily on the equipment you use. We also expect a seamless connection without any interference with our connection. We will highlight the differences between SDI and NDI.
What is SDI?
Serial Digital Interface is the standard for video transmission to uncompressed, unencrypted digital video streaming over coaxial cable or fiber. It is the reliable workhorse of digital interface. A coaxial and fiber cable is the same cable used to connect your home with a modem for internet usage as these cables are SDI interfacing cables.
SDI is the standard for digital broadcast television that has the capability to transmit lossless encoding video streaming. Audio SDI signals contain up to four independent audio signals in addition to an embedded video signal. Coaxial cable can carry different video and audio elements in the routing system for one singular embedded video signal thus streaming a high-quality video picture.
SDI can be used in sporting events and concerts where a camera shoots the stage to catch the action while displaying it to a large screen above or to the side of the stage. To keep the timing the same on stage and on screen, SDI's low latency can deliver video equal (if not, very close) to what is happening in real time.
SDI cameras like the Blackmagic URSA Broadcast G2 are used for more production systems which can be recorded or for a live broadcast show. To best broadcast your favorite sports game, SDI cameras are used with the network switch on coaxial cables to switch camera views on a highlight play from the game.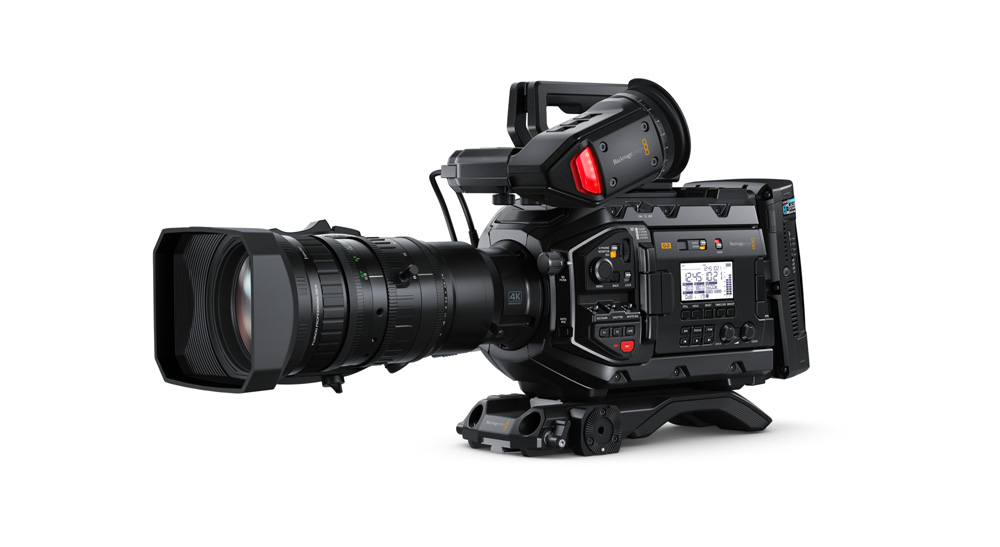 What is NDI?
Network Digital Interface is a video software standard that is developed by NewTek to deliver high-definition video over low latency and accurate frame rate over a standard Ethernet connection. It has an IP based transmission and employs an efficient compression technique and is popular due to its flexibility, low cost, and ability to integrate with existing networking.
NDI's new network protocol can benefit to any new video devices, graphics applications, mixers or any production device. It's encoding algorithm is high resolution and frame- rate independent and supports up to 4K and beyond to 16 channels of floating-point audio. By increasing the capacity of the bandwidth, NDI connection allows for a greater broadcast video streaming with seamless connection.
To fully optimize, NDI capabilities the best use is broadcasting from a PTZ (Pan, Tilt and Zoom) camera that is powered over a single ethernet cable. PTZ cameras, like the PTZOptics PT12X SDI, have seamless transmission rate at high while recording a live lecture to streaming a broadcast. It features the NDI ethernet port, SDI coaxial port, as well as an HDMI port!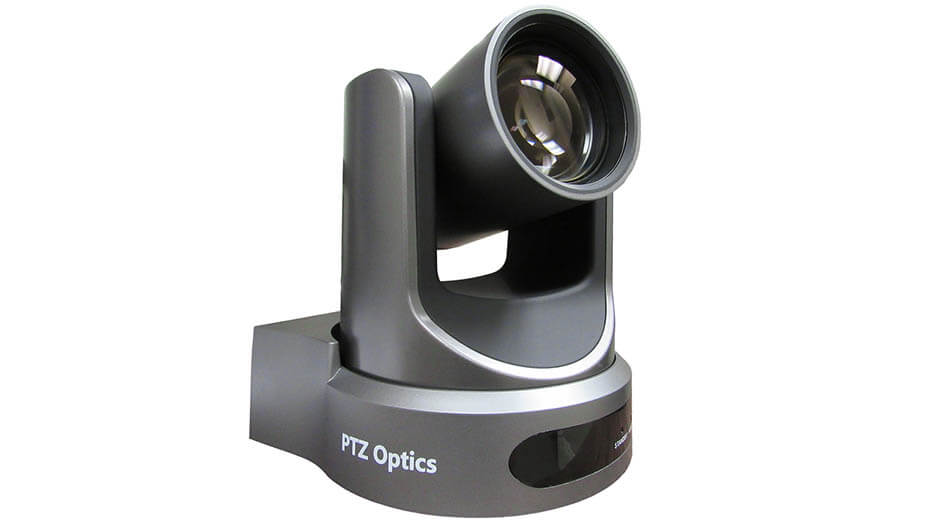 Which is Better?
When it comes to video quality, both SDI and NDI excel. Depending on what the production needs, SDI delivers uncompressed video whereas NDI uses compression. SDI also has lower latency making it suitable for live broadcasting and because of the compression technique use in NDI, video data takes time to package and unpackage end to end. However, NDI has significant advantages in versatility and scalability, and it cost less than SDI.
| | SDI | NDI |
| --- | --- | --- |
| Compression | Uncompressed | Compressed |
| Reliability | Best (physical) | Worse (network) |
| Speed | Higher | Lower |
| Latency | Better | Average |
| Scalability | Worse | Better |
| Price | Expensive | Affordable |
SDI has been the standard for digital video since the 1980s and is supported on most legacy studio hardware devices. It is used to transmit uncompressed video across long distances. Hardware devices from AJA Video Systems and Blackmagic Design provide connectivity to legacy broadcast devices that use SDI.
NDI, on the other hand, is a newer technology that uses video compression methods to send and receive high-quality video over standard computer networks. It allows video feeds to be converted into NDI streams and sent over the network. NDI streams can also be converted into SDI video outputs and plugged into monitors.
While NDI has gained popularity due to its flexibility and ability to transmit video over IP networks, SDI is still widely used in many productions. The choice between SDI and NDI depends on production requirements, available hardware, and network infrastructure. Some productions even opt for a hybrid approach using both NDI and SDI for certain tasks.
---
Have any questions?
Contact SabrePC today for more information on your computer hardware needs.