5 things you should know about the new NVIDIA RTX 3090 GPU
Size: The NVIDIA RTX 3090 is Massive
Nicknamed the BFGPU (Big 'ferocious' GPU) The NVIDIA RTX 3090 is a beast. While nobody was expecting this card to be "small" we still think the sheer size of the GPU took many (including some of us) by surprise. So how big the card is compared to the current generation RTX 2080? As you can see below, by photos leaked by twitter user GarnetSunset shows the 3090 dwarfing the RTX 2080 (a big card itself)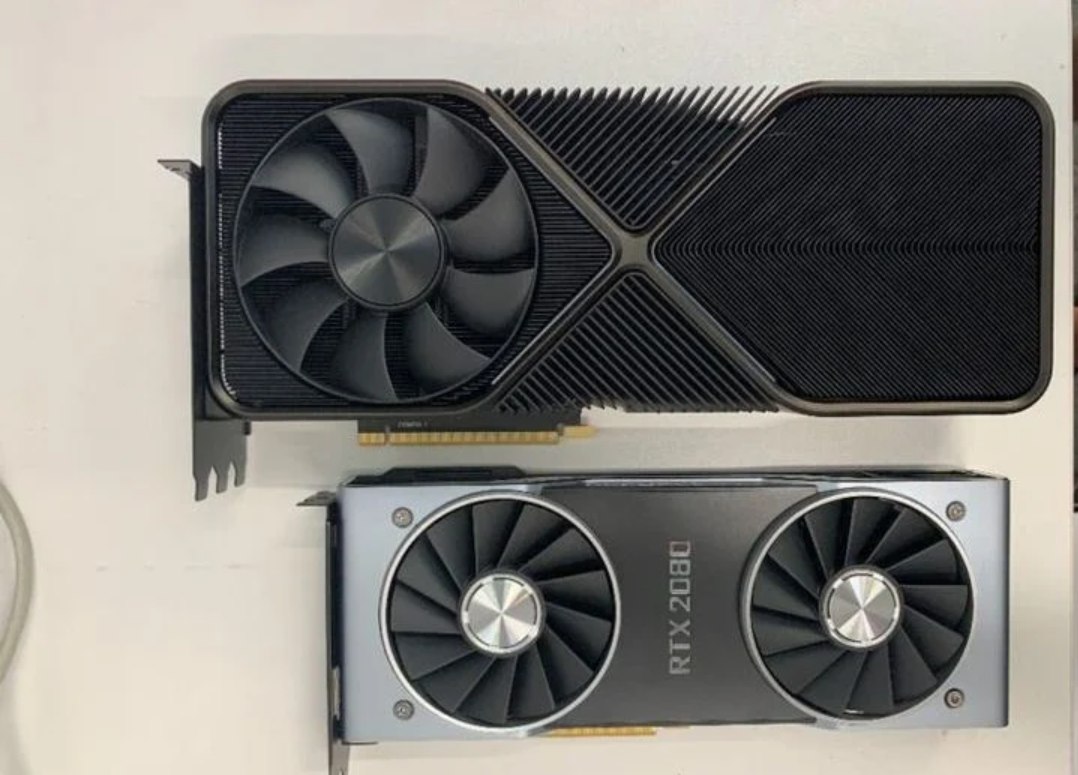 Anyone looking to upgrade to the RTX 3090 and wanting to utilize it's 24GB GDDR6X, 104,96 cuda cores, impressive frame rates, and rt cores, you'll need to double check the sizing and space available in their PC case. While this isn't exactly breaking news for experienced builders, you should consider space above and below airflow and ventilation. Keep in mind this is the founder's edition, as some aftermarket cards could even be larger.
Width: The NVIDIA RTX 3090 is Wider Than the Average GPU
While this dovetails with the previous section, with needs to be considered. The Founders edition has an unconventional 3 slot PCI Express design. If you are considering using this for a HPC Workstation or a Deep Learning Workstation, you may be limited in the number you can fit in the case.
Power Ratings: The RTX 3090 Consumes Quite a bit of Power
As expected, this massive card consumes a large amount of electricity. A single card is rated at 350 Watts. NVIDIA recommends a power supply of at least 750 Watts and this is for a single GPU! Keep in mind youll want to go even higher if you want to riun multi-GPU configs, or are using other power hungry components. If this is a bottleneck you may consider a RTX 3080 instead.
| | |
| --- | --- |
| Maximum GPU Temperature (in C) | 93 |
| Graphics Card Power (W) | 350 |
| Required System Power (W) (2) | 750 |
| Supplementary Power Connectors | 2x PCIe 8-pin (1x 12-pin included) |


Cooling: What does it take to cool this card?
Compared to previous generations, NVIDIA took a whole new approach to cool these new 30 series cards. Using a push-pull fan system with a hybrid vapor chamber cooler for the 3090. One fan pushes air onto the baseplate and forces air out of the PCIe slot. The other fan pulls air through the cooling fins and heatpipe apparatus, which gets ventilated out the other side of the card. This needs to be kept in consideration as it could make its way directly to your CPU cooler.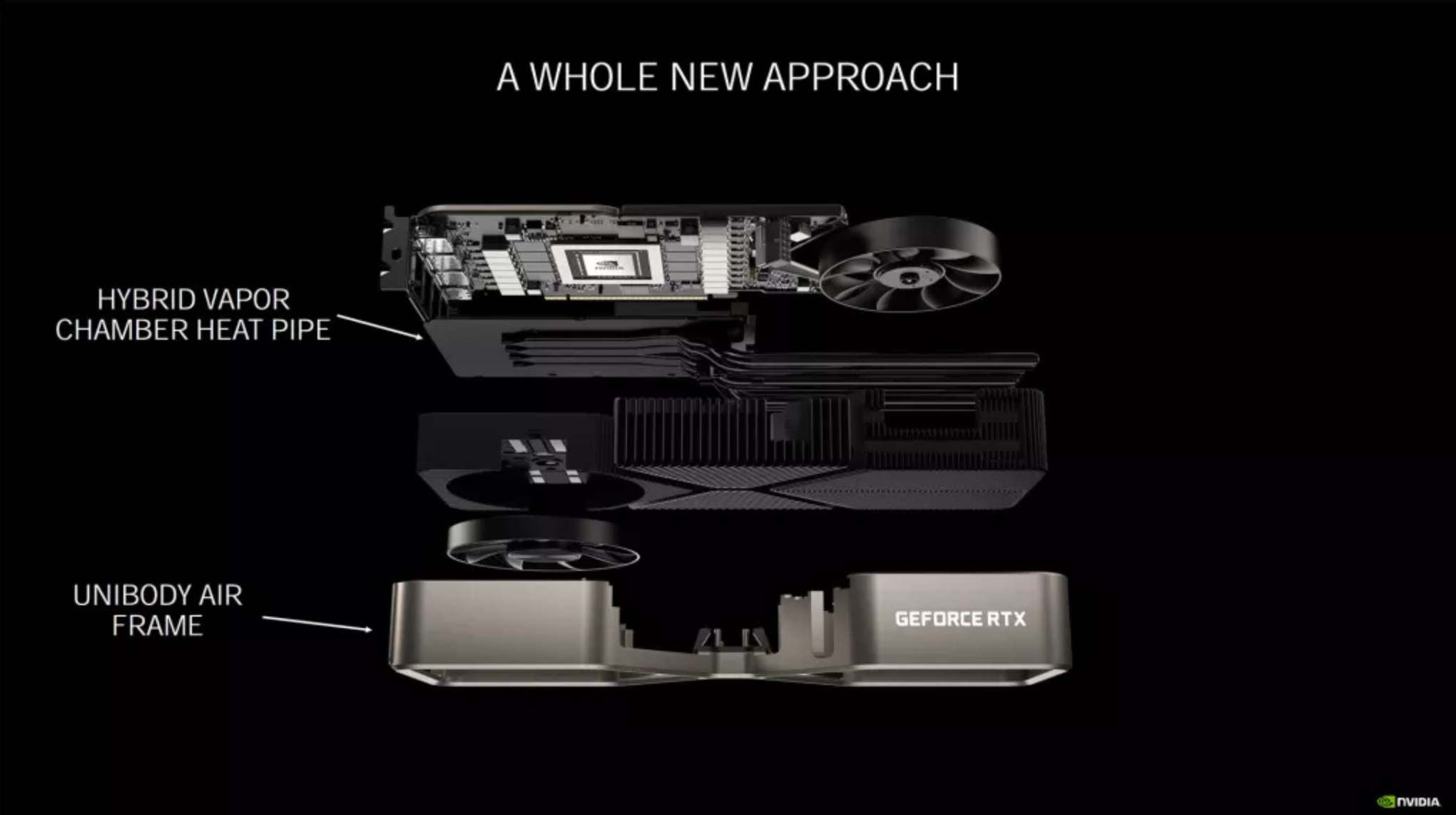 Image Source: NVIDIA
Performance: 8k HDR GAMING? This GPU Crushes!
So, is it all worth it? How does this oddball of a card hold up? Let's just say it does live up to all the hype. Connect, play, capture, and watch in brilliant HDR at resolutions up to 8K with GeForce RTX 3090. HDMI 2.1 makes it possible for 8K resolution on a single cable. Capture up to 8K HDR footage with the GeForce Experience ShadowPlay feature and play back smoothly with AV1 decode.