Blackmagic Design recently released the
UltraStudio Recorder 3G
and the
UltraStudio Monitor 3G
, replacing the UltraStudio Recorder and UltraStudio Monitor. Those who are new to video production may be asking themselves what's the difference? What is 3G?
The G refers to the bitrate of video. The discontinued UltraStudio Recorder and UltraStudio Monitor had a transfer rate of 1 gig of video data per second. The new UltraStudio 3G can process video data at a rate of 3 gigs per second. That's a nice jump!
Well why would you need more video data?
If you want a higher quality video , then you're going to require a stronger signal. The 3G signal is optimized for HD videos such as 1080.
With the UltraStudio Recorder 3G and the UltraStudio Monitor 3G, Blackmagic Design has done it again by creating video production tools that are not only high performance but also highly affordable. Both models are available now through SabrePC in limited quantities.
Blackmagic Design UltraStudio Recorder 3G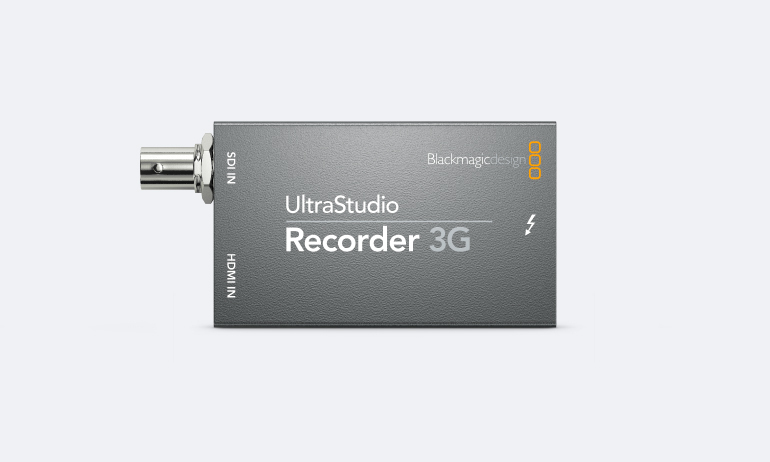 View Blackmagic Design UltraStudio Recorder 3G
Blackmagic Design UltraStudio Monitor 3G