How to Add M.2 NVMe SSDs to Motherboard?
Modern motherboards have an M.2 slot built in. However, if your motherboard does not have M.2 or you want extra NVMe data storage you can purchase a PCIe to M.2 expansion card to add an additional M.2 Slot to your PC.
ATX motherboards have ample M.2 slots but if you have a small form factor mATX motherboard (usually only sporting 1 M.2 slot) then additional M.2 slots via a PCIe to M.2 expansion card is a great choice for adding high-speed data storage.
PCIe Generation
All PCIe Generations slots and M.2 slots are backward compatible so there is no need to worry about purchasing the wrong expansion card or NVMe SSD. But you might want to save a buck or two by buying the correct generation expansion card and NVMe SSD according to your motherboard and PCIe slot you plan to slot it in. Below are the speeds of potential M.2 SSDs depending on generation.
PCIe Gen 3 M.2 SSDs deliver read speeds of about 3500 MB/s.
PCIe Gen 4 M.2 SSDs deliver read speeds of about 7200 MB/s.
PCIe Gen 5 M.2 SSDs (being tested right now) deliver read speeds of over 10000 MB/s!
PCIe Size and Lanes
PCIe size is an important factor because it determines whether or not you will actually have space for an expansion card. While there are a variety of sizes and combinations available, most users will only meet four basic sizes.
The number of direct connections available by a PCIe slot or card is represented by the size. M.2 NVMe SSDs require 4 PCIe lanes to operate.
PCIe x1: a single PCIe lane does not support the M.2 interface]
PCIe x4: M.2 NVMe SSDs occupy a single x4 slot]
PCIe x8: expansion cards with 2 M.2 SSDs will need to use this slot]
PCIe x16: your motherboard often has a primary x16 slot for GPUs and additional x16 slots. 16 PCIe lanes can support an expansion card with 4 additional M.2 NVMe SSDs. Be sure to have enough clearance and ample airflow for your hardworking GPU.
Lower PCIe lane cards can fit in higher slots; a PCIe x4 card and a PCIe x8 card can fit in a PCIe x16 slot, so there is no need to buy a PCIe x16 slot M.2 to PCIe expansion card if you don't need all 4 M.2 slots.
Here are some great choices:
1. ASUS HYPER M.2 X16 GEN 4 Card M.2 to PCIe 4.0 Expansion Card - [PCIe 4.0 x16 to 4x M.2 Slots]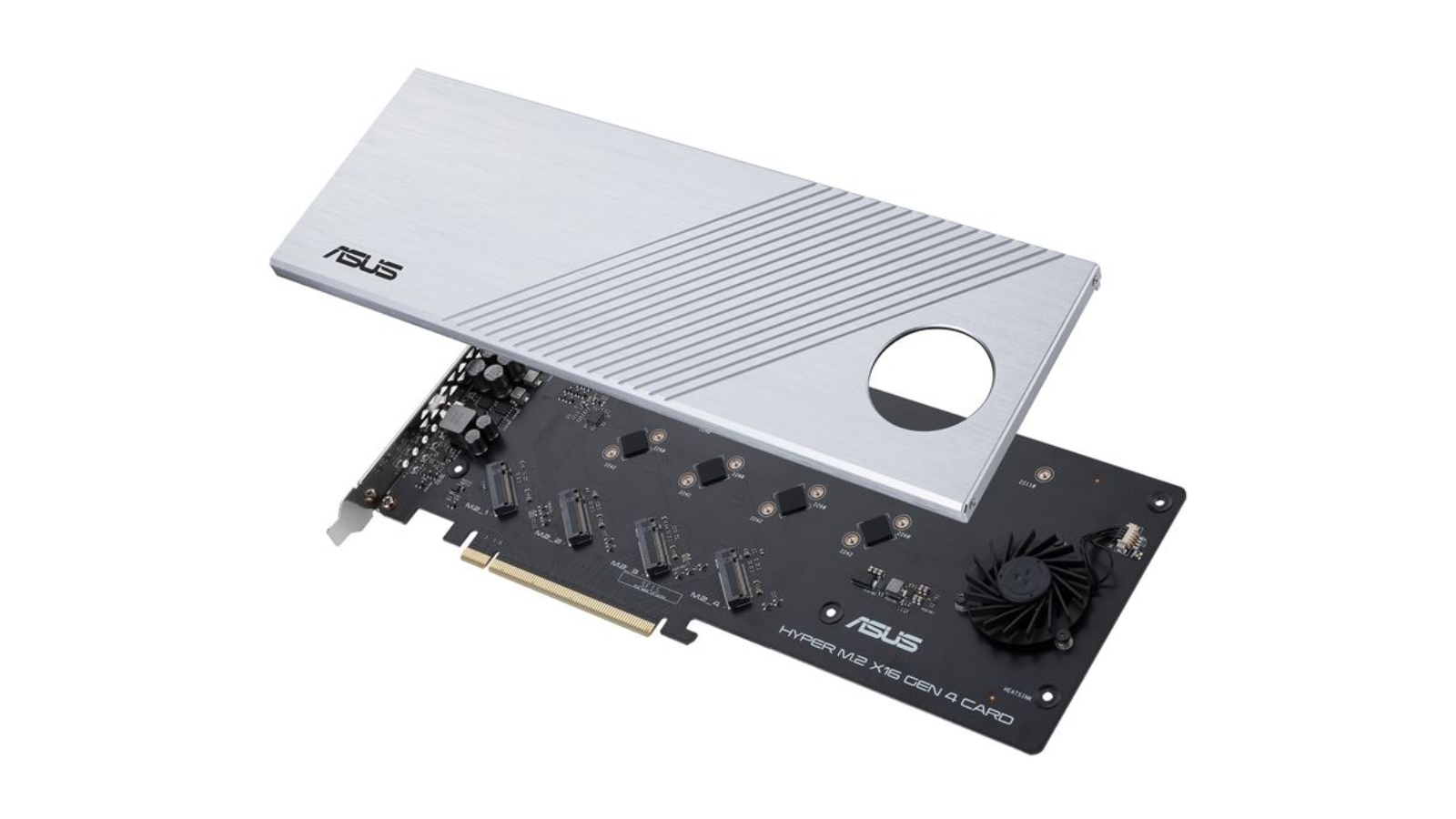 2. ASUS HYPER M.2 X16 Card V2 M.2 to PCIe 3.0 Expansion Card - [PCIe 3.0 x16 to 4x M.2 Slots]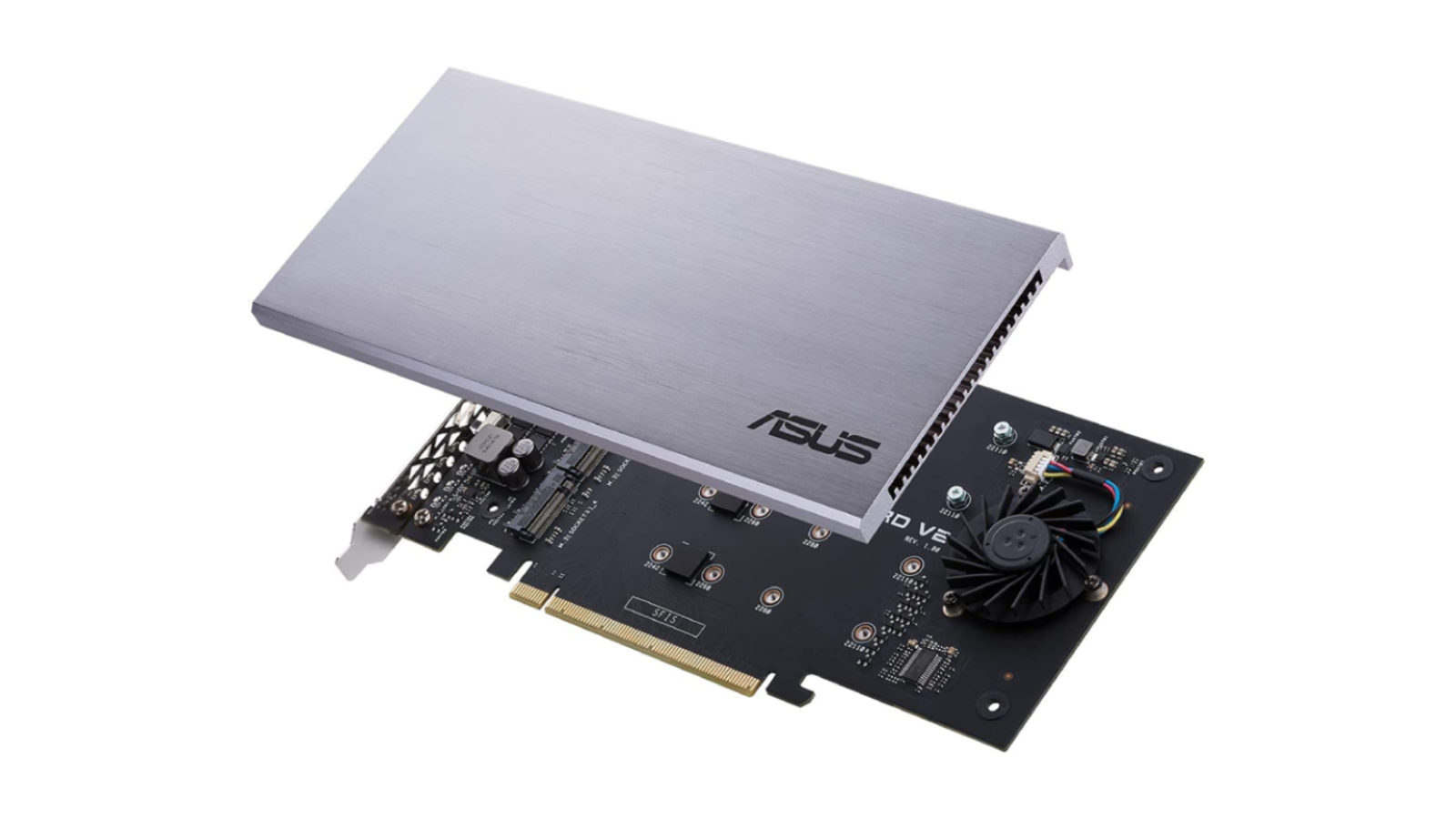 3. SIIG SC-M20014-S1 M.2 NGFF SSD PCIe 3.0 Expansion Card Adapter - [PCIe 3.0 x4 to 1x M.2 Slots]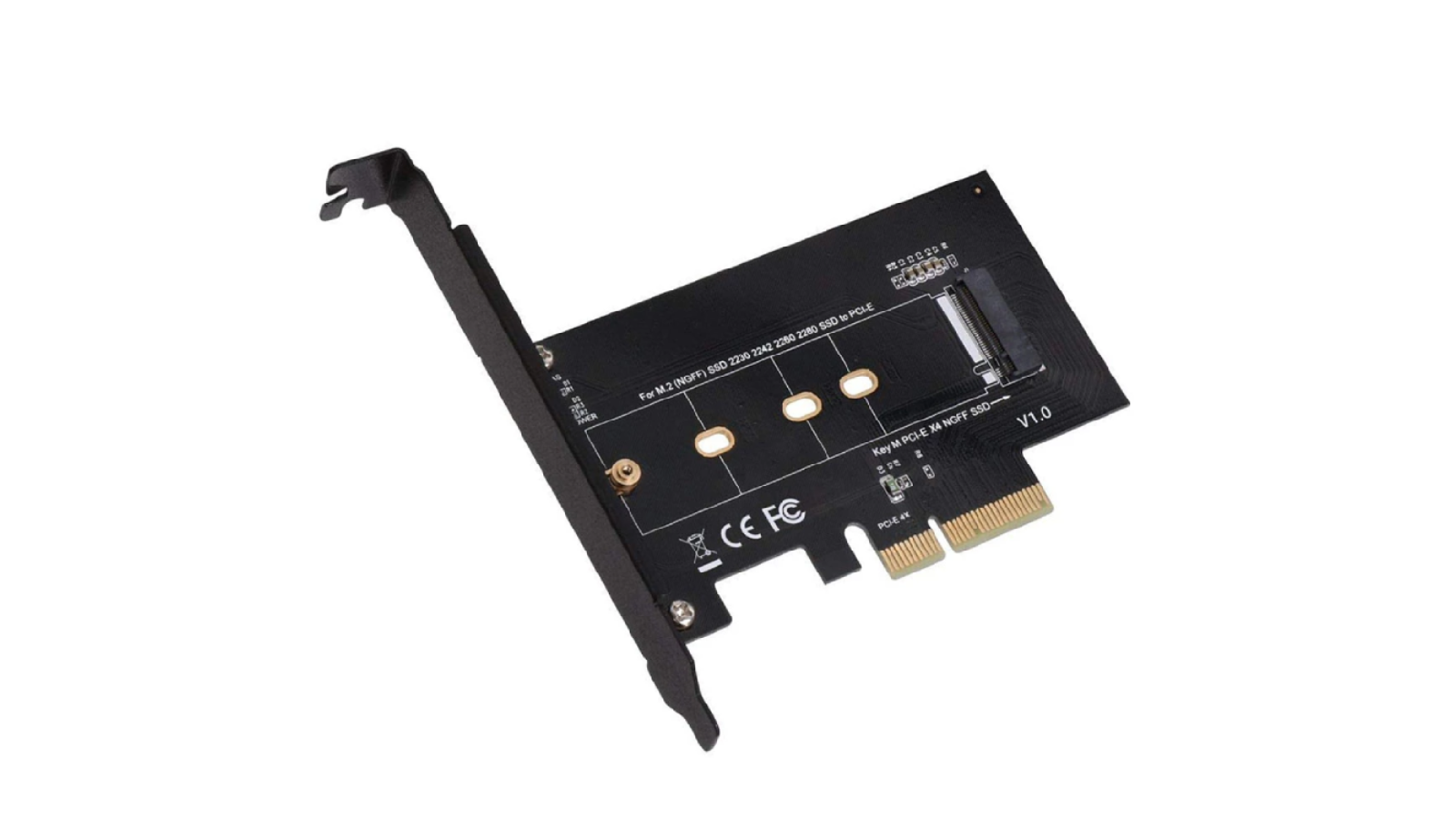 For the remainder of this article, we want to go a little more in-depth on storage and why NVMe SSDs are popular in our machines today.
Which Types of Data Storage Drive are You Using?
As you may know, computers need ample storage to house your important files and data that are very well important to our everyday use. From pictures to documents to programs, even your operating system needs to be stored on a device to operate. Before we go over NVMe SSD, we will go over the other types of drives, HDD vs. SSD vs. NVMe SSD.
HDD vs. SSD vs. NVMe SSD
HDDs are the oldest form of data storage of the bunch and have the slowest read speeds at 150MB/s. SATA SSDs are a step up with speeds at about 500 MB/s. NVMe SSDs currently have speeds upwards of 3500 MB/s with more technology on the horizon.
Here's a more comprehensive table of the comparisons
Hard Drive HDD

SATA SSD

NVMe SSD

Interface

SATA III

SATA III

PCIe Gen 3, 4, & 5 (soon), NVMe

Read Speed

up to 150 MB/s

up to 600 MB/s

PCIe Gen 3: 3500 MB/s

PCIe Gen 4: 6000 MB/s

PCIe Gen 5: 10000 MB/s (projected)

Mainstream Capacities

up to 18TBs

up to 8TB

up to 4TB

Hot Swap Capable

Yes

Yes

Not M.2, Yes U.2

Form Factor

3.5" Drive

2.5" Drive or M.2 Slot

M.2 Slot or U.2 (enterprise)
What is M.2?
M.2 is the interface with which SSDs are connected to the motherboard and was first introduced in 2012 for SATA M.2 or mSATA. The M.2 interface connected data through either SATA, USB, and now PCIe lanes as opposed to the more common SATA connection to connect your HDDs and SSDs to the motherboard.
Because M.2 is able to connect your SSDs through the PCIe lanes it can take advantage of extremely high speeds as shown in our table above. With the addition of PCIe being a very important technology not just in data storage, newer generations are being developed to accelerate the throughput of this technology.
PCIe Gen 5 is being built mainly for higher Graphics Card throughput. NVMe SSDs can ride this upgrade train following suit with companies innovating and releasing PCIe Gen 5 M.2 SSDs reaching over 10 GB/s of data transfer. That's almost over 1000x faster than an HDD. PCIe Gen 4, and even Gen 3 NVMe SSD speeds are nothing to scoff at either, both lightyears ahead in speeds over SATA HDDs and SSDs.
However, the downfall of NVMe SSDs is the price per terabyte is far more expensive. That is the main reason why cold storage servers still rely on HDDs and SATA SSDs since the value for storage outweighs the need for fast storage.
But for an individual PC, M.2 NVMe SSDs are priced pretty competitively. For users that need a fast boot drive to launch programs and applications, export and save large files, or even write on top of a large file quickly, having a fast NVMe storage server can completely revitalize your experience with your PC, making it snappy, and faster to get the job done with less waiting and more doing.
Samsung makes exceptional M.2 NVMe SSDs which are popular in many PCs: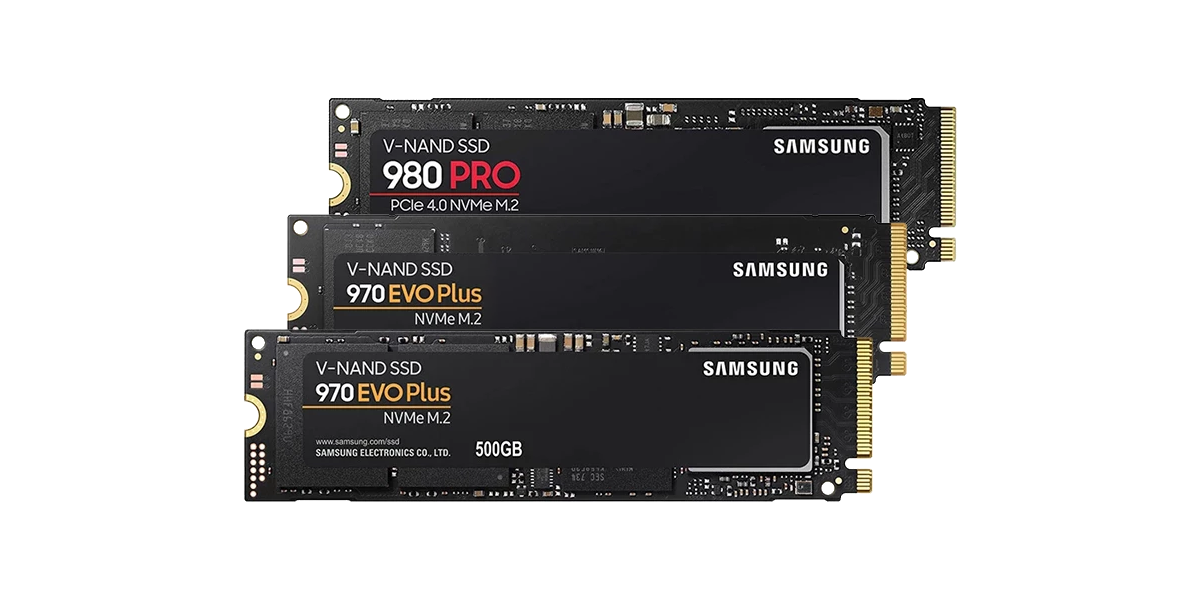 ---
Looking to build a workstation or source computer components? SabrePC has a plethora of PC gear and accessories to satisfy your computer's needs!