Cables Can Significantly Impact How Fast Devices Charge
We use smartphones a lot these days, making a large battery capacity and fast charging important to get us through our days. Fast charging can give you hours of usage on just a few minutes of charge, an enormously popular feature for any device these days.
While your fast charging technology is built into your devices, the accessories you use can also go a long way in determining how fast your phone gets charged. Which cable you use can definitely have an impact on fast-charging devices based on their durability, length, price and other factors.
What's inside a cable?
There are usually 4 wires in a USB cable. Two of them are for data and the remaining are for transferring power during charging. The standard cable is 28 gauge with 0.5A, and some fast charger cable has larger internal wires that are 24 gauge and can provide 2A and more (the smaller the gauge, the thicker the wire).
Here are some standard American Wire Gauge (AWG) sizes: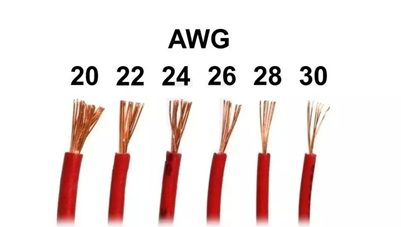 Why Do Cables Matter?
Even if your device allows for fast charging by default, both brisk and cable need to have fast charging features. The higher watts brisk is hard to ignore but a special fast charging cable is necessary because the regular cable is limited in the amount of power it can push to a device.
How to identify Fast-Charging cables:

1) Check the label and description.
2) Check the amperage (3.0A).
3) Buy from officially certificated stores.
4) Do not buy ridiculously thin cables.
Order Yours Today from SabrePC: