When it comes to building custom computers, it is blatantly obvious how important your choice of the computer case will be in determining the performance of your future "dream machine". Your case is where you will store your computer hardware parts, so you will have to consider various factors before making your decision.
Some things to consider:
Are you building a high-performance gaming system? A small budget system for simple web browsing?
Will you be placing the system in a tight space, which may require additional cooling/ airflow? Is space not an issue?
What parts will you be using? More importantly, will your motherboard and/or video card(s) fit?
What's your price range? Do you care for extra features such as cable management, extra hard drive spaces, etc.?
For this discussion, we will review the 4 main types of PC cases, listed in increasing size: Mini-ITX, Micro-ATX, Mid Tower, and Full Tower.
Mini-ITX Tower (The Basic Websurfer/Office)
The Mini-ITX Tower is the smallest, most compact, and optimized for efficiency to size ratio option. This is ideal for the average computer user who does not indulge in serious gaming on their PC.
In some cases, Mini-ITX towers can be turned into impressive compact and portable PC gaming systems. However, since space is limited to Mini-ITX cases, careful planning is absolutely crucial before making any hardware purchases.
A drawback of the Mini-ITX is that it has extremely limited space for expansion. Most cases only feature one expansion slot. If you are looking to have more than one GPU or to increase your Hard Drive space, you may want to look elsewhere. Mini-ITX case systems may work even better with onboard graphic video since a discrete graphics card is not needed for most Mini-ITX computer case users.
Mini-ITX parts are usually smaller, quieter, and more power-efficient due to fewer fans/parts needed--particularly helpful for settings where space and noise may be an issue.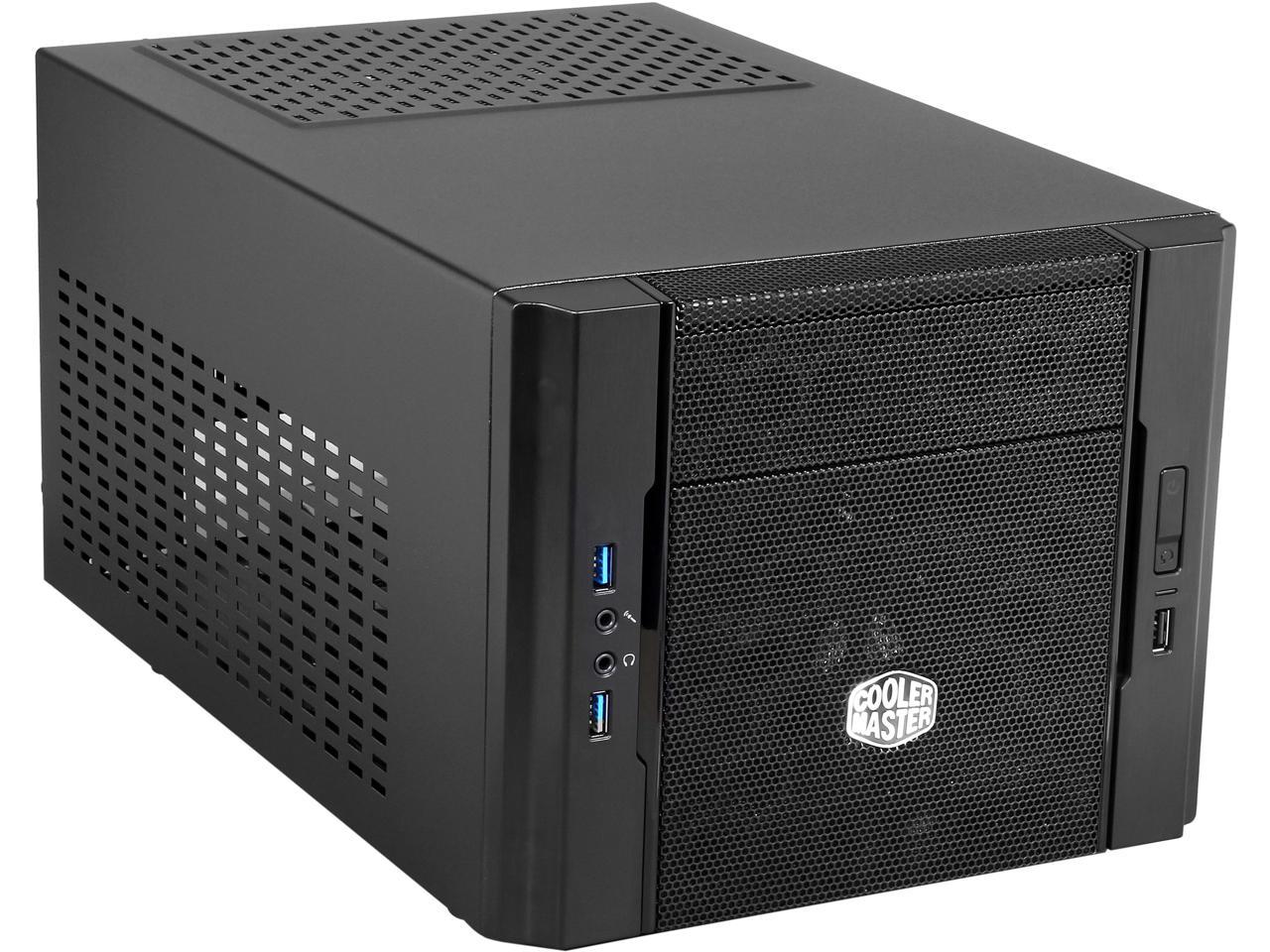 *A Cooler Master Elite 130 Mini ITX Computer Case
Micro-ATX Tower (Websurfer/Office → Basic Gamer)
Though expansions slots are limited, Micro-ATX Tower cases are good for computer users who are not limited by space, huge on expansion, or are simply unable to find better pricing on cases in the mid-tower range.
Micro-ATX Tower cases are around the same size as smaller mid-tower cases but only support m-ATX and mini-ITX motherboards. Keep in mind that an m-ATX motherboard will fit into most ATX cases and larger ones as well. They are usually cheaper than Mid ATX Towers and slightly more limited of expansion; due to the nature of the motherboard, only four expansion slots are available for the Micro-ATX versus seven for ATX.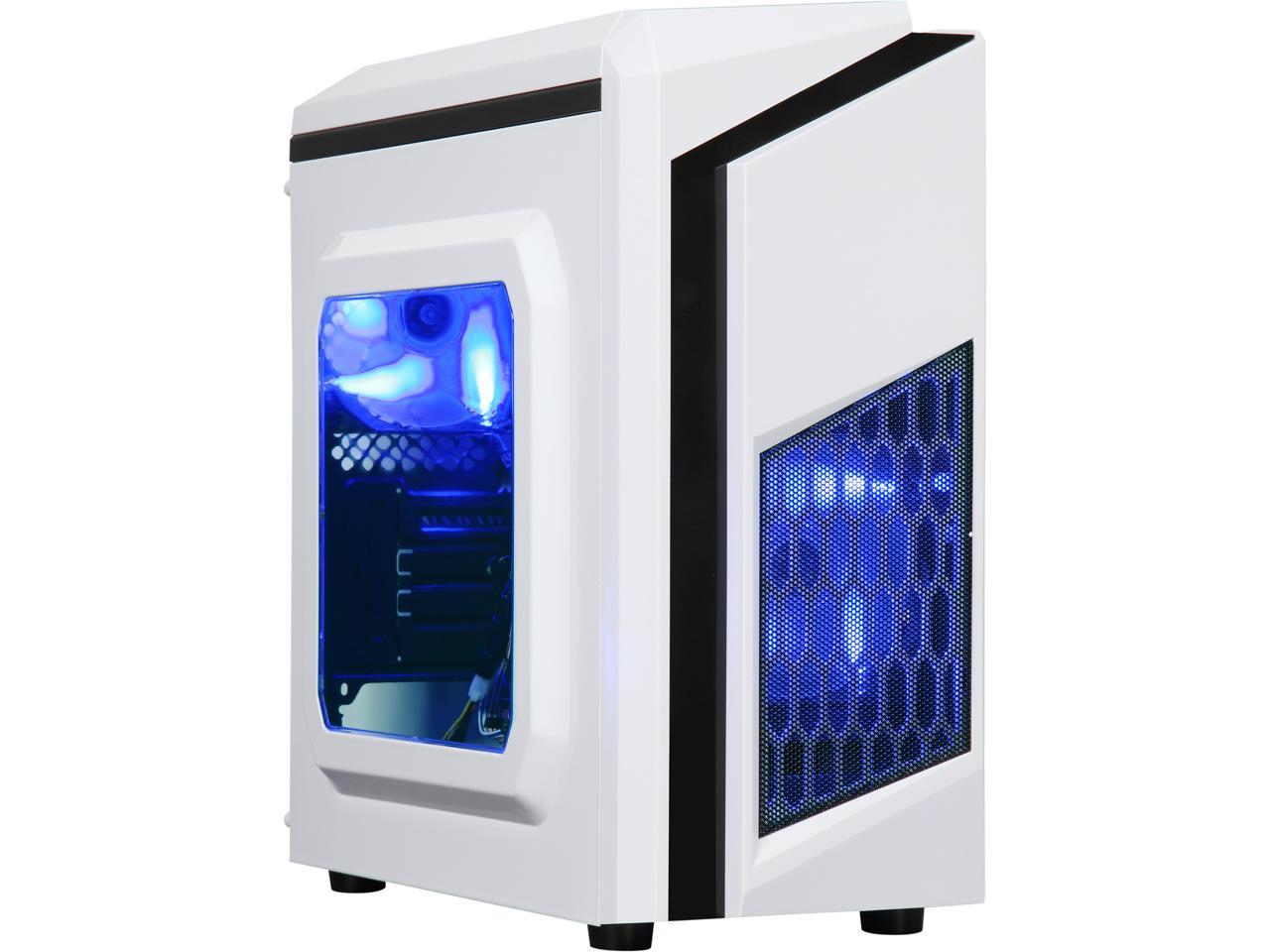 *A DIYPC MicroATX Mini Tower Computer Case
Mid-Tower (Websurfer/Office → Standard Gamer/Designer)
With an array of customization possibilities, Mid-Tower Cases offer a good balance between size and build flexibility. They are great for the standard computer enthusiast, from office users to gamer. Not only are they very customizable, but they are also affordable.
Mid-Towers offer ample room for expansion, allowing 7 expansion slots for multiple graphic cards, memory cards, or storage drives. As graphic cards and storage drive become larger and more efficient, the mid-tower provides plenty of real estates for the user to add or remove parts. This also means the possibility of additional fans or cooling systems, as well as the space for larger power supplies to increase better power efficiency. Depending on the parts, the Mid-Tower systems also may have a more significant power drain than their smaller counterparts.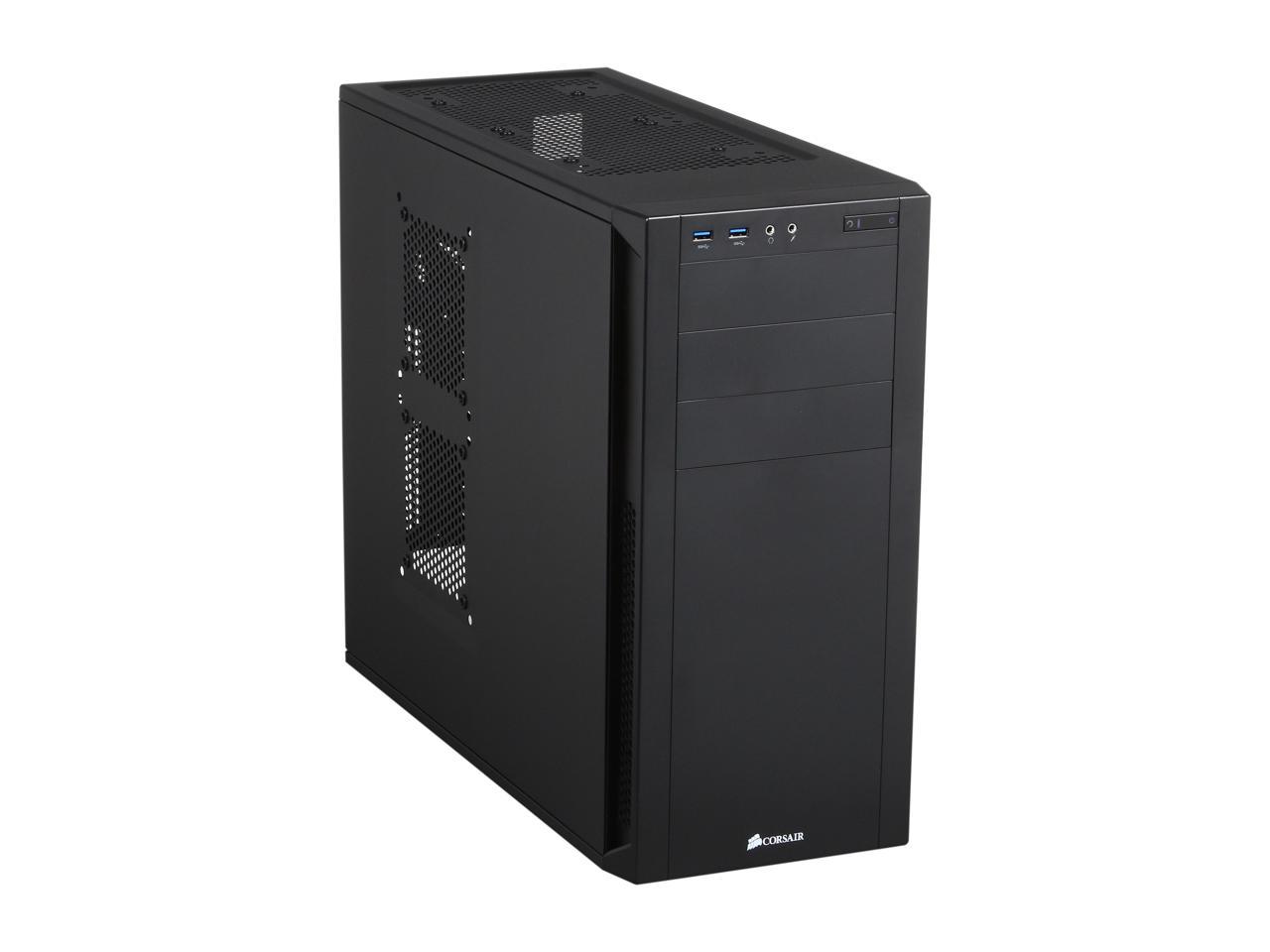 *A Corsair Carbide Series 200R ATX Mid Tower Computer Case
Full-Size Tower (Web Surfers → Hardcore Gamers/Designers)
Full-Size Towers are best suited for high-performance gaming systems or for users with demanding processing or graphical computing. This is ideal for those with neither size nor budget constraints.
Depending on the particular case and parts chosen, Full-Size Towers offer up to 9 expansion slots, 5 or more external bays (CD/DVD drives, etc), and can support motherboards up to E-ATX or XL-ATX sizes. It is worth noting that though Full-Size Towers are capable of housing small Mini-ITX motherboards, we do not recommend wasting space on such limited boards.
Unfortunately, all this power and flexibility comes at a cost--that of power usage and size/weight. A fully loaded Full Tower can weigh more than 50 pounds, and depending on the parts, can be very expensive. However, these are small prices to pay for your customized, powerful build with plenty of space and options for expansion down the line.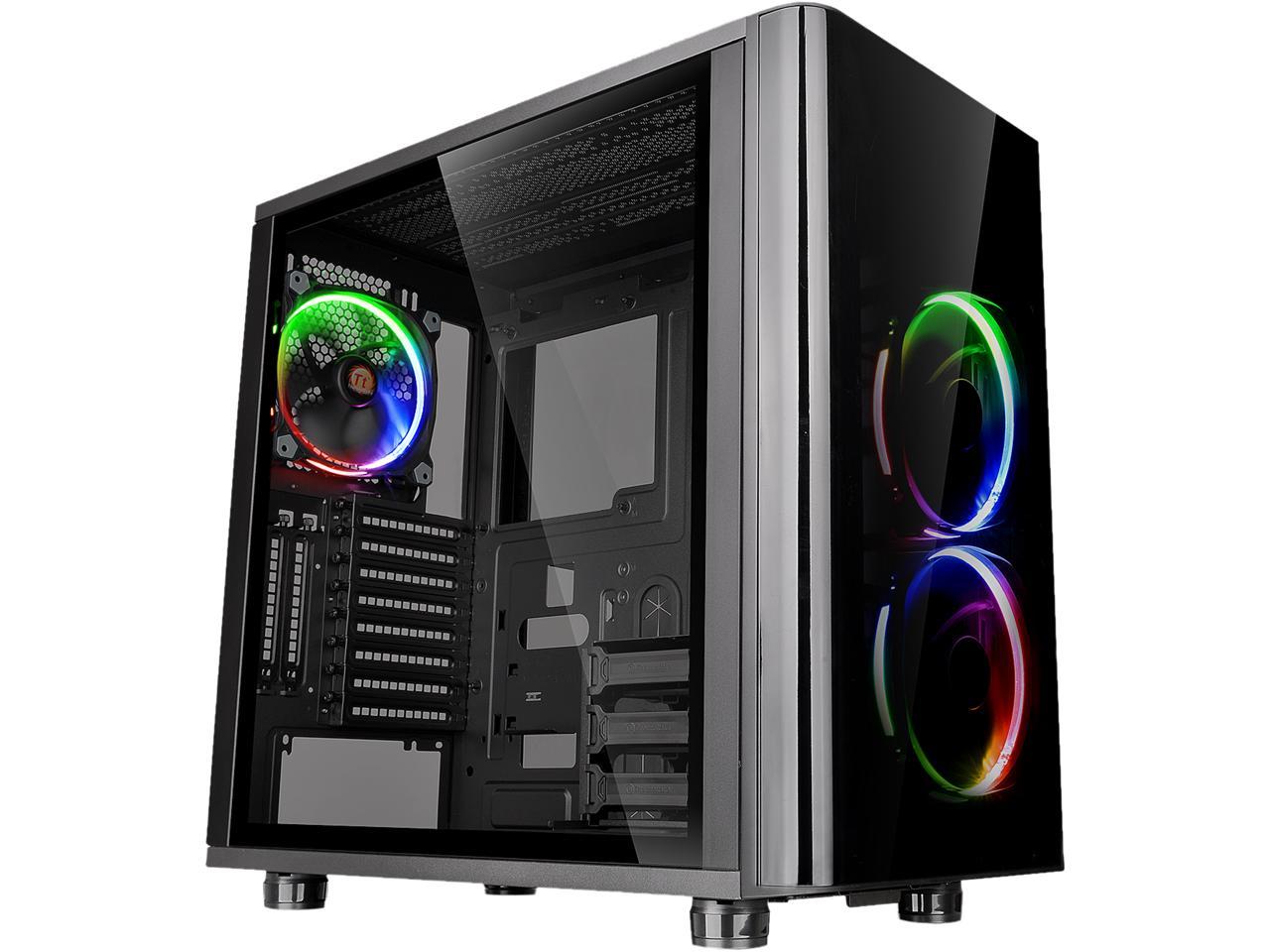 *A Thermaltake View 31 Full-Size Tower Computer Case
What's the right computer case for you?
In the end, the perfect computer case and system for you depend on what you will be using the computer for. From there, you will need to decide which parts are needed, the placement for these parts, and what package they will be in.
So take your time to shop around for what you like--this is a big decision! For any parts combinations or questions, check us out at SabrePC.com or contact our sales here.